Effective for improvements in quality and productivity
as saving in power and ENERGY
We, MS NETSUGAKU, Ltd. are developing always the new paper drying
technology in response of the environmental problem and saving energy.
One of solution is [MS steam & condensate System].
For example, it is decrease the steam consumption in drypart by
recovery of heat energy from high temperature of condensate
steam in pressure tank., and recover the heat of water from excess
steam discharged to the atmosphere from open tank and exchange
to hot water.
In such, we offer [MS Steam & Condensate System] to optimize system.
Drainage system for paper machine supplies steam as heat source to
cylinder dryer or heat-exchange equipment during the wet paper drying process in paper machine and discharges condensate from cylinder dryer after emitting heat from steam to efficiently maintain the drying process.
Purpose of Drainage System
Steam and Drain have unique property. Drainage System aims to efficiently utilize this
property for drying wet paper.
(1) Supplying steam flow required for drying wet paper to dryer.
(2) Keeping drying ability of dryer at maximum capacity by rapidly discharging condensate
@@in dryer.
(3) Saving energy by efficiently using condensate and blow-through steam.
Steam & Condensate Systems for multicylinder dryers
Blow-through system (cascade type)
Blow-through system (Thermo-compressor type)
Air circulation system for low temperature dryers
Steam & Condensate System for Yankee Dryer
Blow-through system (Thermo-compressor)
Blow-through system (Heat exchanger type)
Direct return system of high temperature condensate to the boiler
Steam & condensate system for coaters
Blow-through system for multi-cylinders
Condensate recovery system for hot air hood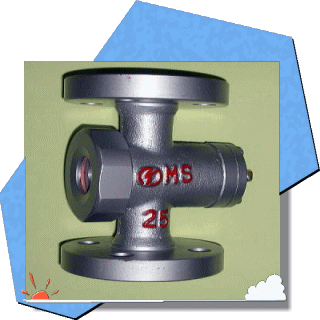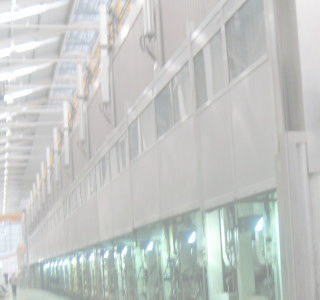 ---
---