Equipment that assures condensate discharge
from the mufti-cylinder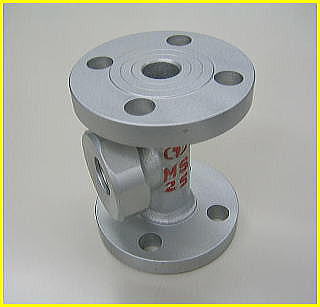 What is MS DRAIN TESTER ?
 It monitors the status of condensate discharge when the steam
 source pressure is low with a high speed machine.
 Pressure loss of the blow-through steam in this cases lower
 than MS DRAIN SHAPER.
 What is MS DRAIN SHAPER ?
 It is an equipment to monitor and judge the status of condensate
 discharge from each dryer cylinder.
 Even in the same group, the amount of generated condensate
 differs cylinder depending on its location, the closer it is to the
 press section, the more condensate.
 Behavior of the condensate at the shoe tip of the rotary syphons
 is as shown in the separate illustration of HIGH LOW SCOOP
 SYPHON, and in a cylinder where much condensate is generated,
 the amount of the blow-through steam at the syphon tip is
 naturally less.
 Application of the MS DRAIN SHAPER as a replacement of the drain trap   with low deferential pressure.
 It can be placed between the steam and condensate headers for prevention of condensate
 deposit in the steam header, without losing flow and heat as done by the ordinary traps.
 There are such other energy saving applications as condensate discharge of air heaters
 with low steam pressure where the ordinary traps do not work under low deferential
 pressure.
MS Drain Shaper & Drain Tester
---
---